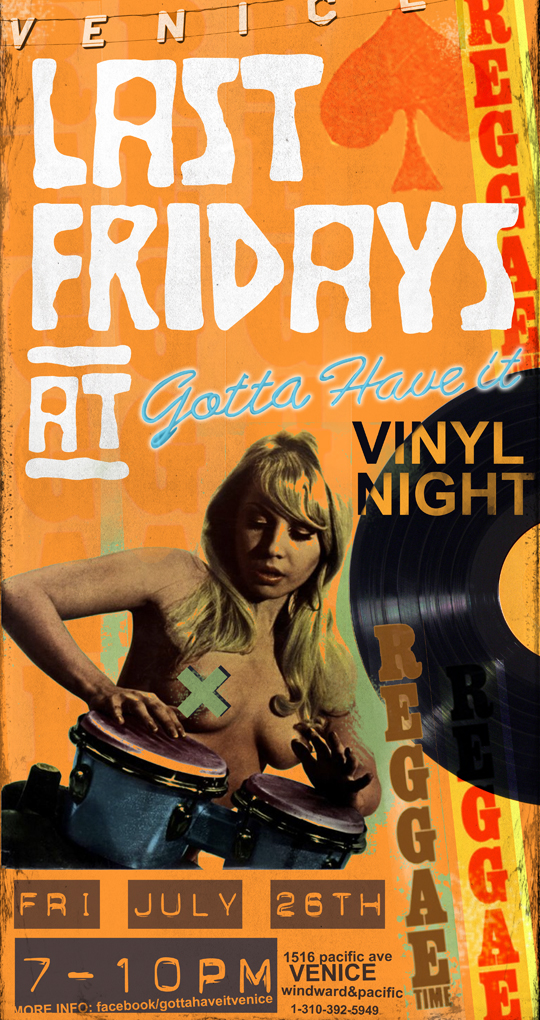 We are really trying to hype-up LAST FRIDAYS in Venice, as our Anti-First-Friday event series.
Venice beach as a lil' something called "FIRST FRIDAYS" on Abbot Kinney Blvd, and to tell you the truth- it's really over-rated.. Back in the day it was pretty cool.. before it got clustered with local Santa Monica douche-bags, Hollywood lames, non-art supporting idiots, and an over abundance of local LA food trucks.
Anyways, slowly but surely we will build up downtown venice's LAST FRIDAY scene with a little help from our local compadres down at InSight, B-Space, Lighting Bolt, Venice Originals, The Hotel Erwin and Mollusk Surf Shop.
Spread the word! Ya heard!?