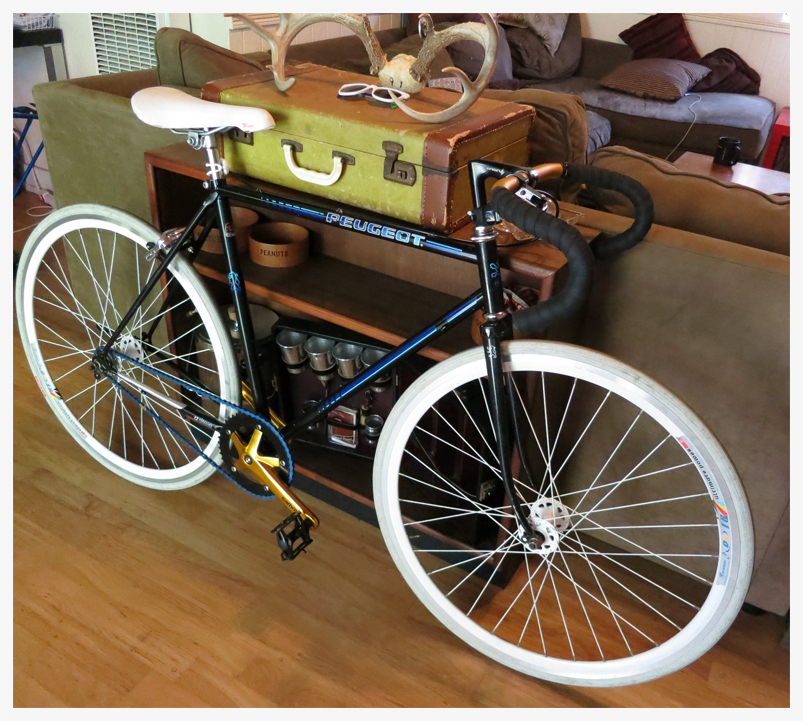 The true inspiration behind UNION the Brand are the parts as well as the recreation of riding itself.
Building and converting old road bikes into fixed gears was the catalyst behind the entire line in the first place… Gotta love the challenge of rebuilding something from nothing! In this particular case, we needed a 23.4mm seat post that was almost impossible to find. After searching high and low, we were close to giving up. Then we ended up connecting with a little shop out of Loveland, Colorado called LOVE CITY CYCLES. They specialize in vintage road bike restoration. They were able to find us a seat post that fit this lil' beauty like a glove! It took almost a month to build, but I'm glad we didn't give up! Thanks Craig!
Shout out to LA Brakeless as well, for helping tie up those loose ends!